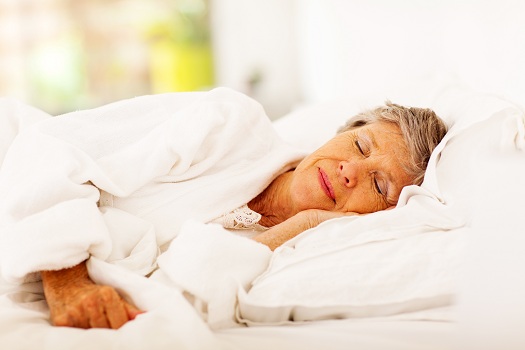 Many seniors look to the future and set healthy goals for longer, happier lives. While all seniors are different, some goals, such as eating right and exercising, are universal. Here are seven healthy goals all seniors should strive toward.
1. Get Better Sleep
Healthy sleep is more about quality than quantity. Seniors should try to sleep for seven to eight hours every night, but if they find this too difficult, they should focus on getting the best possible sleep they can. Healthy sleep hygiene can make falling asleep easier. Seniors should turn off all screens an hour before going to sleep, and they should have dark, quiet sleeping environments. Those who want to adjust their schedules should do so in small increments, altering their sleep habits by 15 minutes every night.
Pay close attention to your loved one's sleep habits, and consider hiring a professional caregiver to help him or her stay healthy while aging in the comfort of home. Homecare professionals can be a wonderful boon to seniors. Whether they require around-the-clock supervision or just need assistance with exercise and household tasks a few days a week, seniors can enjoy a higher quality of life with the help of trusted in-home caregivers.
2. Play Brain Games
Sleeping is important for the brain. While the body is asleep, the brain is busy flushing out toxins and creating new memories. However, these important nighttime processes won't matter if seniors don't challenge their brains during the day. Playing games like Sudoku and crossword puzzles can keep the mind sharp, as can reading, learning new skills, and taking classes at a local senior center.
3. Get Regular Checkups
Seniors need to schedule regular doctor's appointments to maintain their health. Annual checkups are one of the most important preventative measures, as doctors can detect health risks and conditions early. Seniors may also need to undergo screenings and tests on an annual basis, and they shouldn't forget about their annual flu shots.
4. Eat Right
Seniors should follow a diet filled with lean proteins, fruits, vegetables, and multigrain carbohydrates. They should also try to cut out unhealthy fats and sugars.
Older adults may need more than just nutritious meals to boost their health, especially if they're living with serious medical conditions. Certain age-related conditions can make it more challenging for seniors to age in place safely and comfortably, but Highland Park live-in care experts are available around the clock to help seniors manage their health. Whether your loved one is living with dementia or recovering from a stroke, you can trust the professional live-in caregivers from Home Care Assistance to enhance his or her quality of life. 
5. Laugh Often
Seniors should always remember to laugh. The act of laughter has tangible benefits, ranging from reducing anxiety to boosting emotional wellbeing. To satisfy their comedy cravings, seniors can try sitcoms, comedy specials, YouTube videos, and more.
6. Exercise Regularly
Exercise isn't just about keeping the body fit. Activity is essential to physical health, as it helps seniors maintain muscle and bone mass, but it also boosts mental and emotional health. Seniors who feel depressed or anxious may find weekly exercise beneficial. There are many types of exercise suitable for seniors. For those who haven't exercised in a while, a brisk walk in the park may be enough to get their blood pumping. Other seniors may enjoy group exercise classes, such as gentle water aerobics or strength-building yoga.
7. Concentrate on Self-Worth
It's difficult to change lifestyle habits without positive reinforcement. When seniors feel negative about their self-worth or their ability to change, goals may fall by the wayside. To break out of negative thought cycles, seniors should focus on what they will gain from making positive changes. Regular exercise can enhance mobility. Eating right can minimize the risk of cardiovascular events. They should also tackle their goals in increments. Overworking themselves on their first trips to the gym won't motivate them to go back. When seniors set goals, they should strive to succeed slowly but surely.
Hiring a professional caregiver is another way you can boost your loved one's health. If your aging loved one needs help managing everyday tasks or encouragement to adopt healthier lifestyle choices, turn to Home Care Assistance, a leading provider of homecare services. Highland Park Home Care Assistance provides professional in-home caregivers around the clock to help seniors live longer, happier, and healthier lives. To hire the best in-home care services for your loved one, call us at (214) 363-3400 today.